Setting up TIDAL on HEOS by Denon.
From the HEOS App, select: 1-Music > 2-Settings (top left icon) > 3-Music Sources > 4-Online Music > 5-TIDAL > 6-Follow the instructions on the App to enter account information or create a new account. You will choose if you have an existing TIDAL account or you can create a new TIDAL account if you're new to TIDAL. If you already have a TIDAL account you will then enter in your TIDAL Login (Email) and Password. If you're creating a new TIDAL account, you will then be redirected to TIDAL's website to enter your information and create a new account.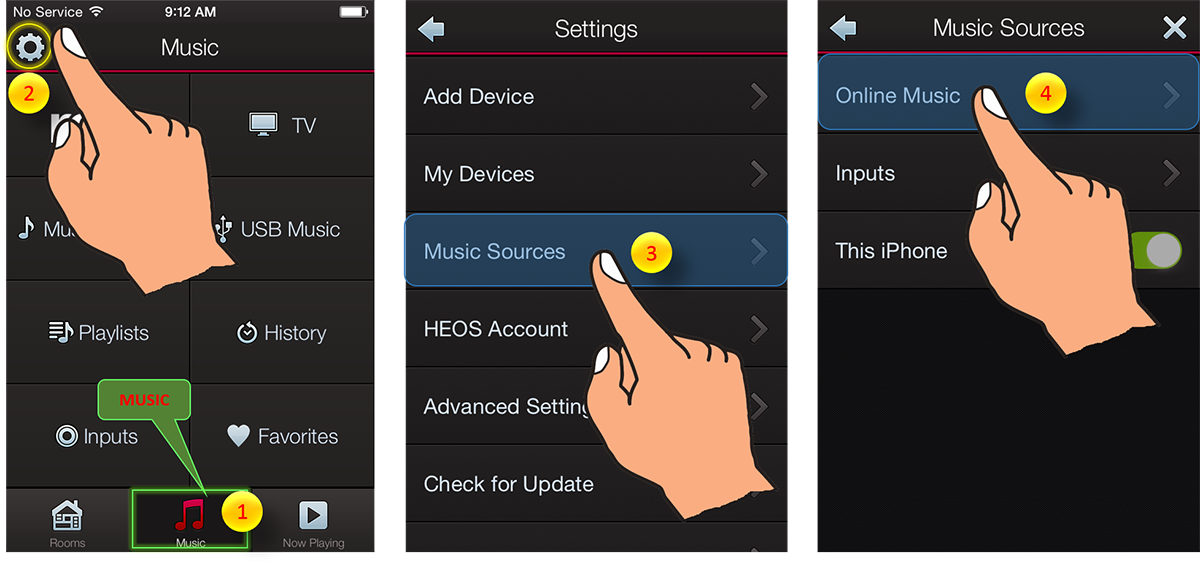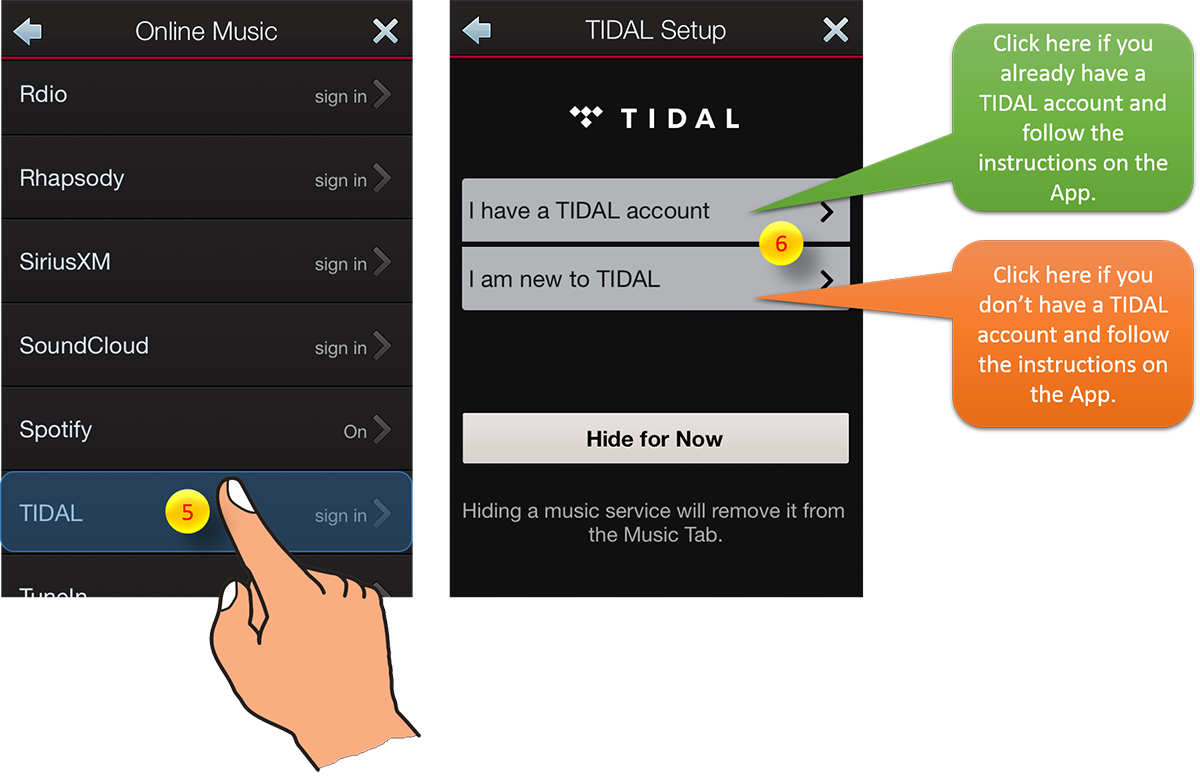 *Note: A HEOS Account first needs to be created in order to use the TIDAL service. A HEOS Account can be created from the Settings menu.
If you have signed up for TIDAL using a Facebook or Twitter account, you will need to create a password to use within HEOS in order to add the service.
Go to TIDAL Web Player.
Click Log In in the upper left corner of the page.
Click Forgot your password?.
Enter the email address associated with your Facebook or Twitter account and click Request new password.
How do I know if HEOS is streaming lossless music from TIDAL?
There is no visual indication or settings to control what you stream. As long as you have a valid TIDAL HiFi subscription it will automatically stream HiFi.
What bitrate and format does TIDAL use for streaming?
TIDAL HiFi - Lossless FLAC 16bit/44.1kHz.
TIDAL Premium - AAC 320kbps
Other questions related to HEOS by Denon? Please contact Denon Customer Help